THEATRE
Union College Theatre is a small 30-35 person program with opportunities for engagement in all areas of production and arts administration.
Curious to learn more about our program?
Check out our documentary.

TELLING STORIES
THAT MATTER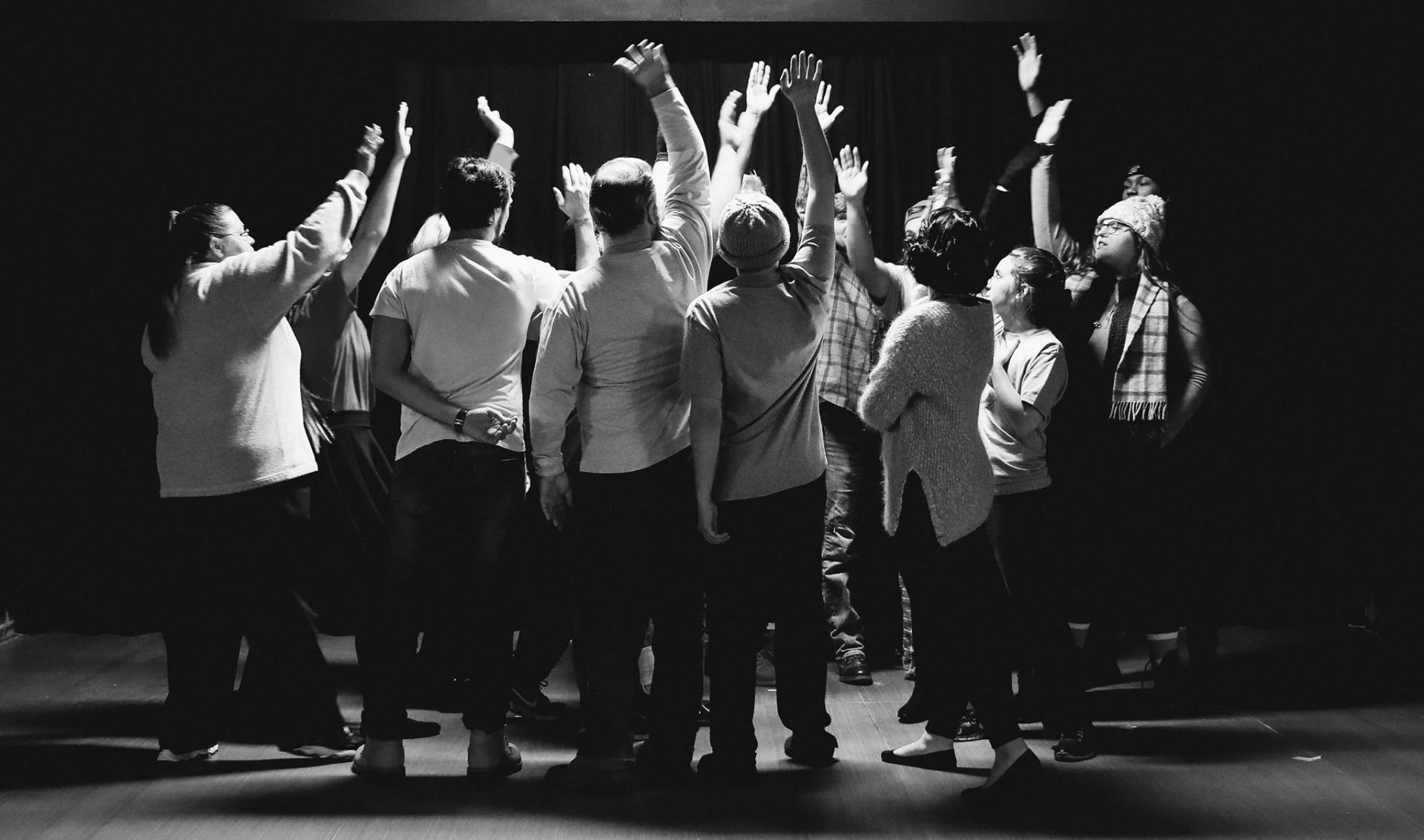 79807755_2677674685622231_9103245675646156800_n
Mission:
At Union College Theatre, we tell stories that matter. Our mission is to create a brave space to express our authentic voices, strengthen our artistic skills, and perform the untold stories of our communities.
Vision:
Our vision is to use theatre as a tool for unity on our campus. We foster connection among students from all cultural backgrounds and diverse experiences.
Theatre Minor
The minor in Theatre is designed for students who want a comprehensive experience in theatrical performance, production, design, and management.
Completion of the minor requires an 18 hour credit sequence of courses designed to provide students with a balanced and diverse theatre experience.
Curriculum
Introduction to Theatre: A broad overview of theatre history and dramatic literature as well as an introductory study of acting, designing, and directing.
Introduction to Acting: An introductory course in acting for the stage. It includes an understanding of acting skills and styles, class exercises in sense memory and character development, and student performances of memorized and rehearsed scenes.
Voice & Movement: An intermediate acting course that focuses on physical and vocal techniques that enhance stage presence and character development.
Directing & Devising: Students explore multiple directing methods and direct their own short scene from a published play. Students challenge the traditional production hierarchy by creating devised theatre as an ensemble of artists as writers, performers, designers, and/or directors.
Theatre for Social Change: An upper level course for students from all disciplines who are interested in exploring the intersection of social justice and the arts. Students will create strategic approaches for the arts in underserved populations.
Theatre Rehearsal & Production: Participation in the theatre productions as an actor, designer, or backstage crew.
Why a Theatre Minor?
Scholarships
Travel and paid summer internship opportunities
Stand out in interviews with a unique minor
Develop strong communication, cooperation, and creative skills
Student Testimonials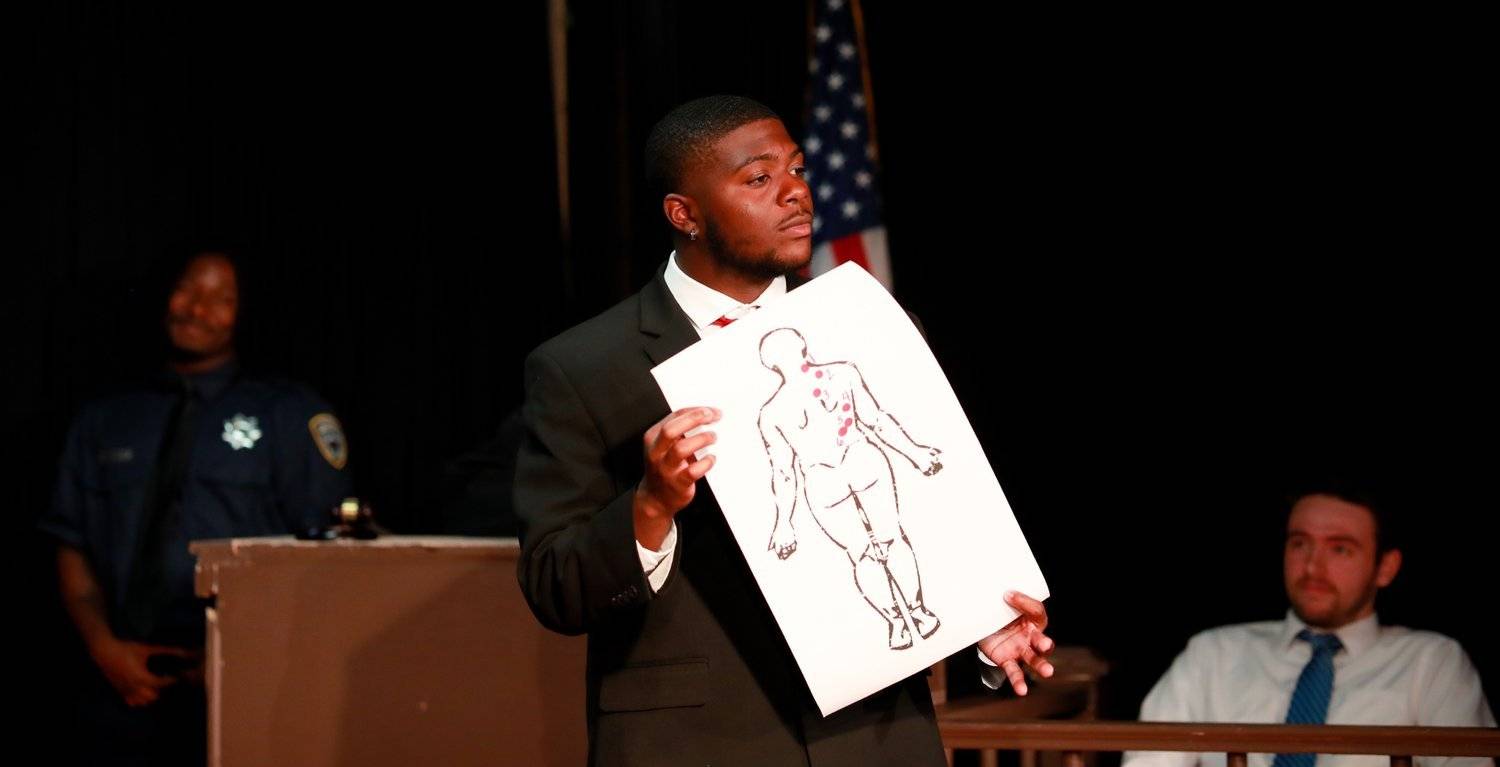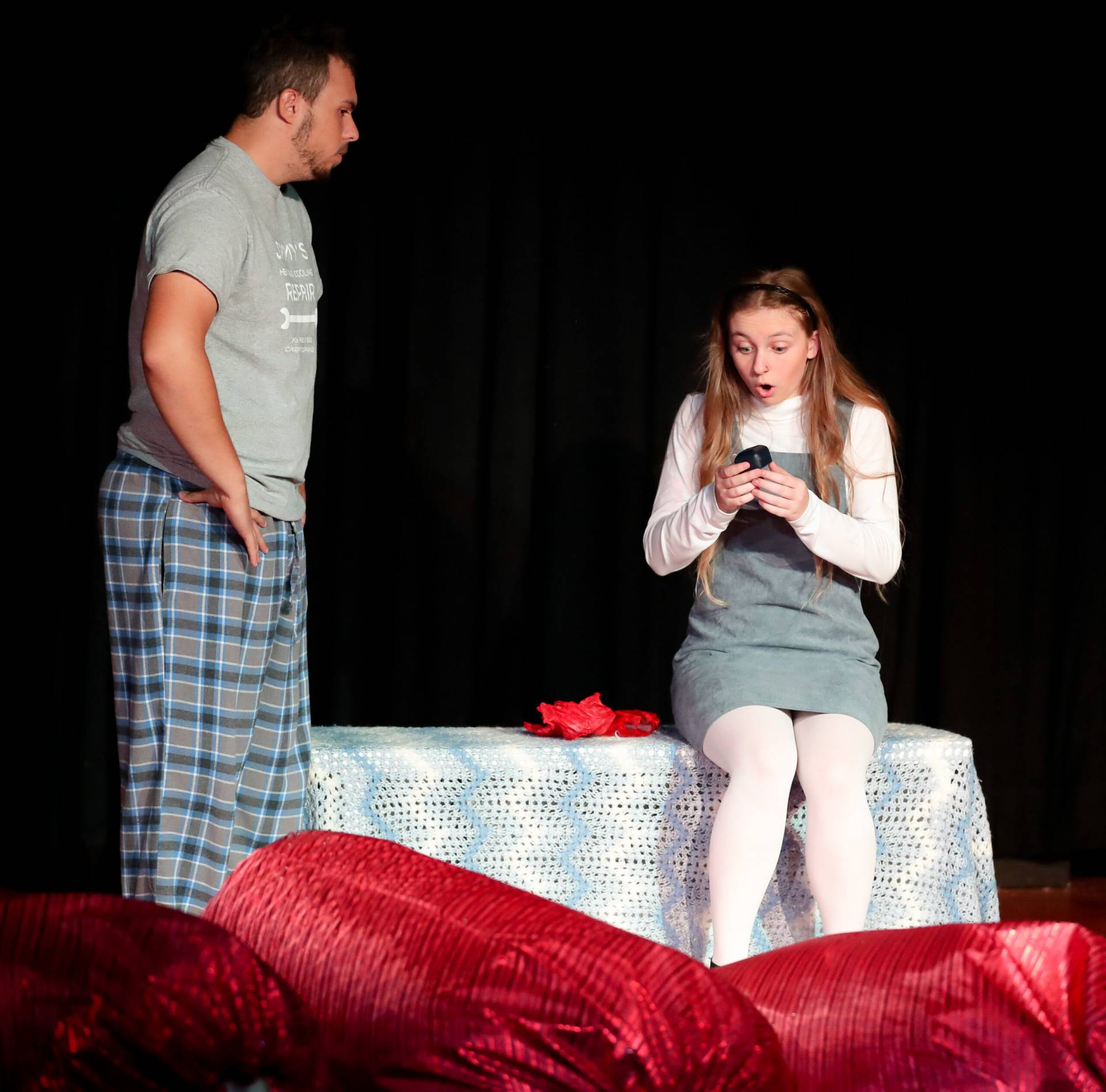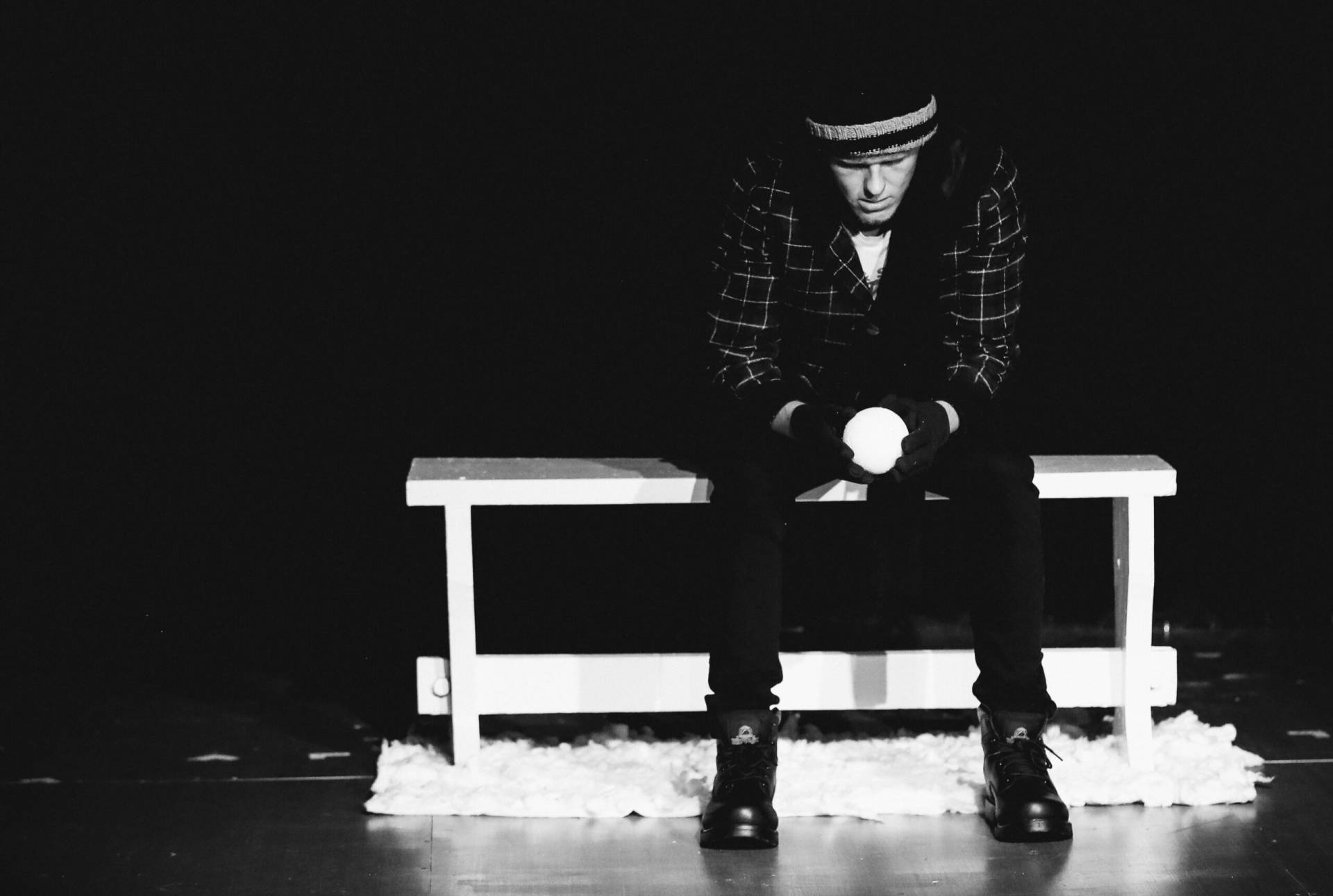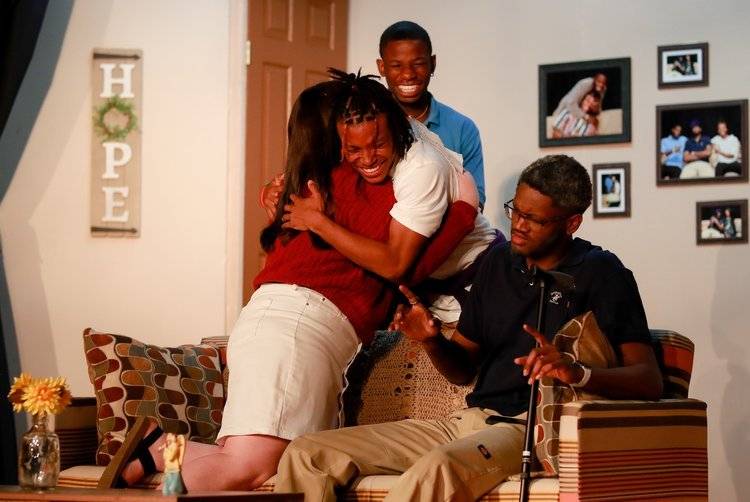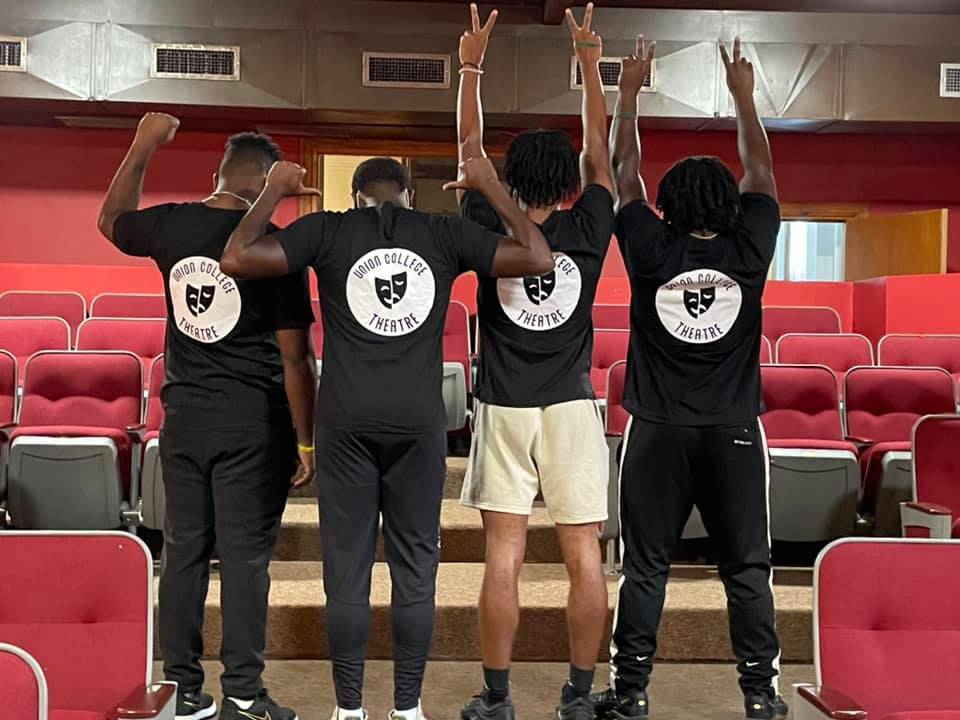 Full 2

Full 1

Full 3

Full 2

Slide

Production Season
Fall 2022
Please check back for details regarding our Fall production schedule.
Past Productions
Rehearsal for Murder – canceled due to COVID
Almost, Maine by John Cariani
Awards
A Time for Change
Kennedy Center American College Theatre Festival Region IV recognition

Acting – Jay Falls and Nijah Smith
Applied Design & Technology – DeAaron Robinson
Stage Management – Ana Clara Bigarella
Neurochemicals
Kennedy Center American College Theatre Festival Region IV recognition

Acting – Jay Falls, Molly Gawedzinski, Emma Long
Directing – Professor Christie Connolly
Full production invited to regional festival
Time Zones Apart
Kennedy Center American College Theatre Festival Region IV recognition

Acting – Jay Falls, Mariane Moschetta, Caleb Teague
Applied Design & Technology – Maria Artega
Scenic Design – Giovani Batista
Full production invited to regional festival
Kennedy Center American College Theatre Festival National Recognition

Special Achievement in Student-Centered Experience
Guest Artists
We engage professional theatre artists in our work to expand students' skills and industry connections.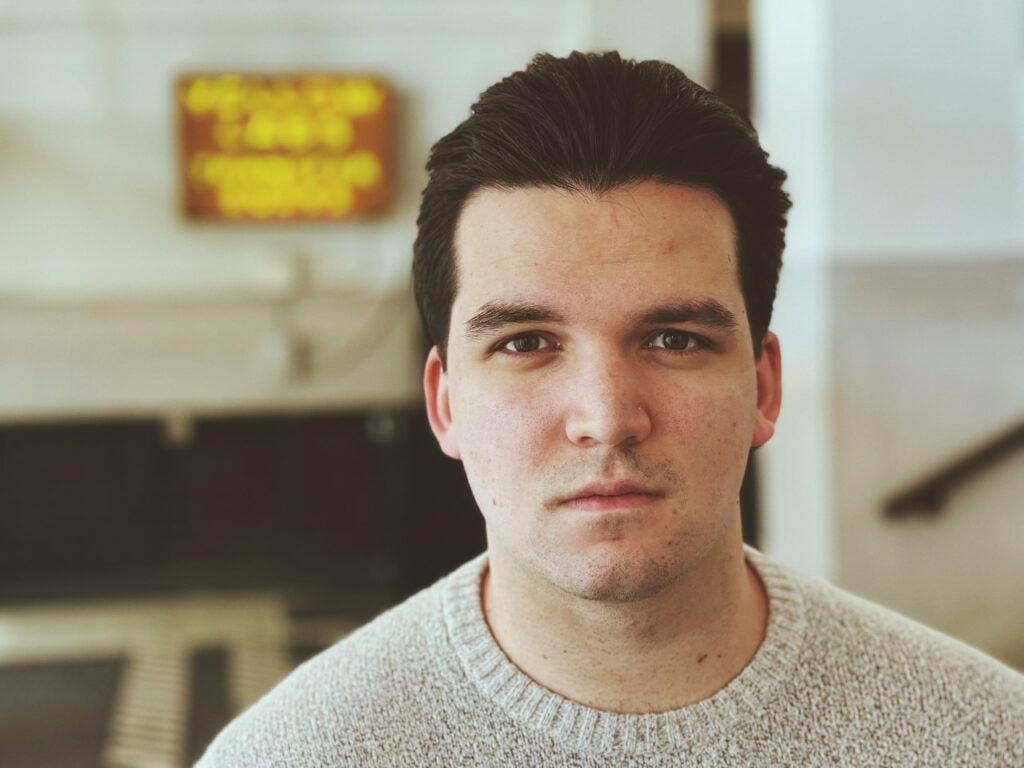 Austin Russell
Guest Playwright, Neurochemicals: a virtual therapy play, performed by Union College Theatre Spring 2021.
Austin M. Russell (he/him) is a Memphis-based Theatre Artist, with a heart for storytelling and the spirituality of performance. Other works of his are: Is There A Next Morning, and Foam Bullets, both currently on New Play Exchange for perusal. Having Union College put on the World Premiere of Neurochemicals has been the most fitting and incredible experience for him, and being able to see the work and life they have all brought to this piece makes his heart grow exponentially.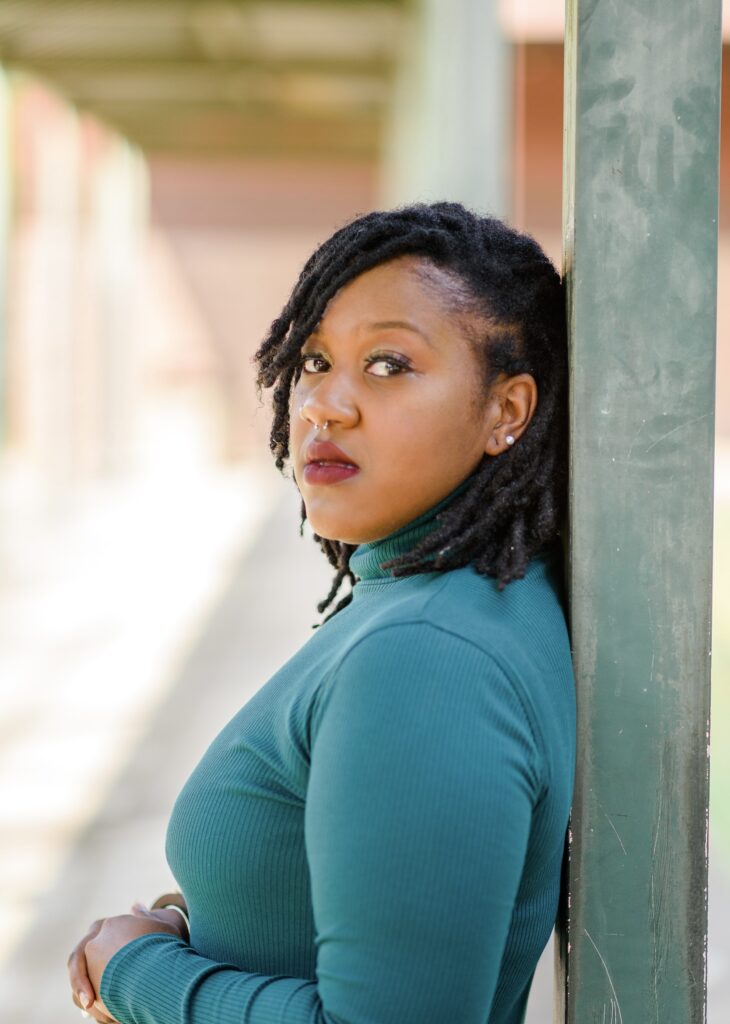 Breana Venable
Breana C. Venablé is a May 2018 graduate of Hollins University where she received her Master of Fine Arts degree in Playwriting. Breana focuses on telling authentic stories of the black experience in America and racial injustices that her community face while being intentional about sharing the perspective of each and every character she creates. She achieved a goal of being a part of the National Black Theatre Festival where her play Secrets At Ashley Manor was featured in the Reading Series in July 2019. She's honored to be a teaching artist working with students from kindergarten to college. Her latest play The Abundance of the Heart premiered at New Perspective Theatre Company's Women's Work Short Play Festival. She is a 2021 recipient of the Artist Support Grant from the NC Arts & Science Council to begin research and development of her feature film Know Justice Know Peace.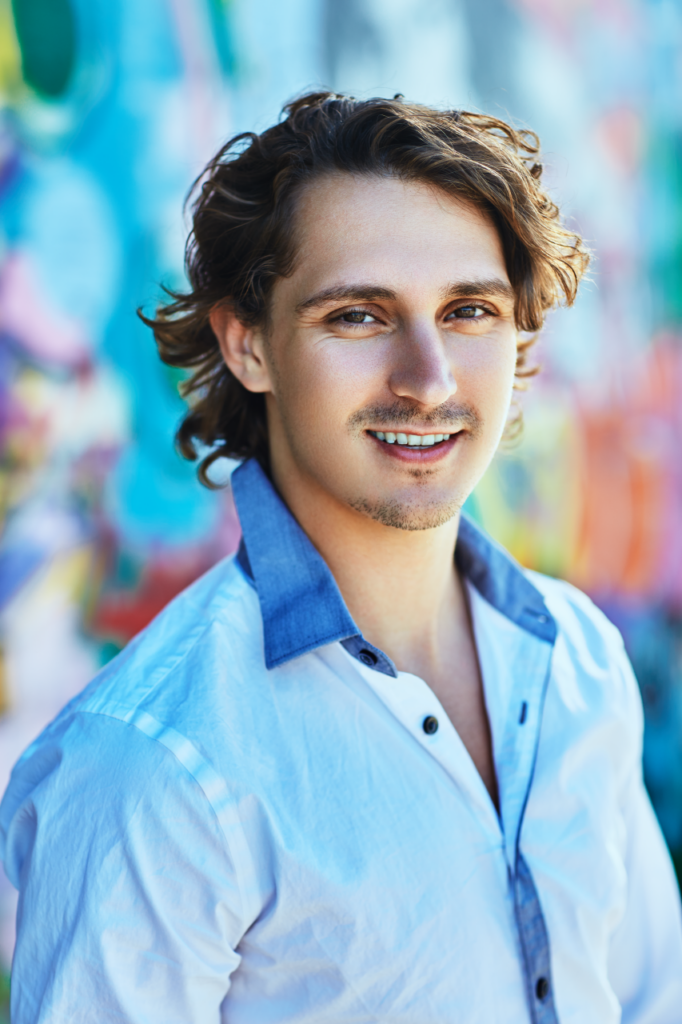 Grayson Bradshaw
Guest Actor, Time Zones Apart, performed by Union College Theatre in Fall 2020.
Grayson Bradshaw is a New York City based actor/dancer/clown. After receiving his BFA in Theatre from Texas Tech University, he obtained his MFA in Ensemble-Based Physical Theatre from Dell'Arte International School of Physical Theatre. Grayson has collaborated with individuals and companies to create a multitude of new works such as: Remember This: A Participatory Performance Experience, Mystical Feet, Love Boat, Becky and Leroy's Big Reading Adventure, and Canterville.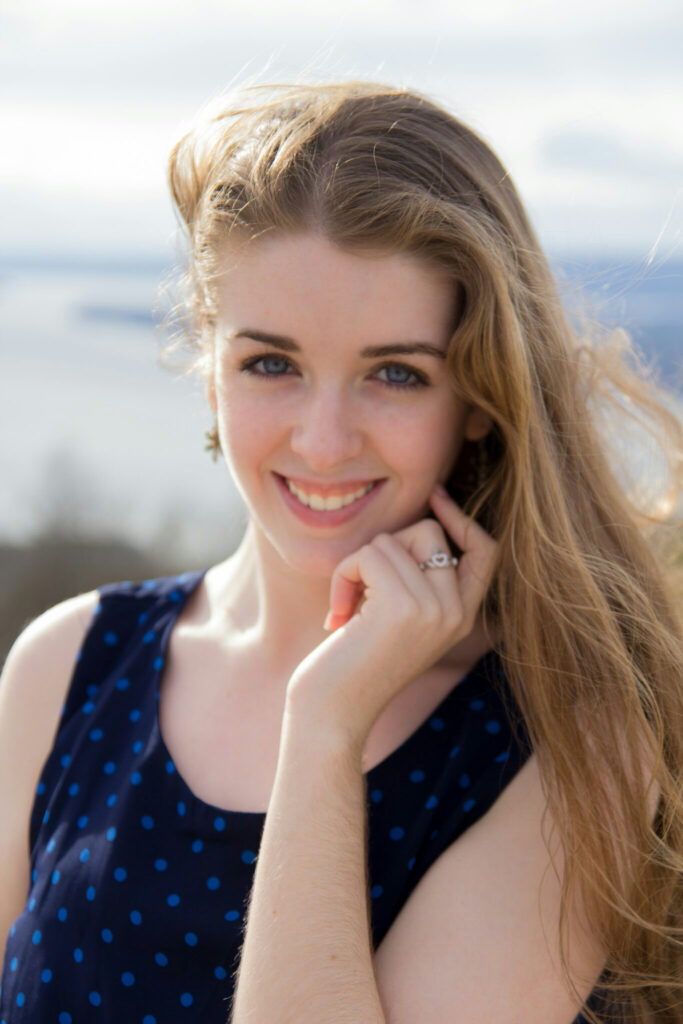 Sarah Mayhew
Guest Actor, Time Zones Apart, performed by Union College Theatre in Fall 2020.
Sarah is a graduate student at Texas Tech University pursuing her MFA in Performance and Pedagogy. She graduated during the pandemic with a BA in Musical Theatre from Birmingham-Southern College, where she directed The Complete Works of William Shakespeare (abridged) and appeared in These Shining Lives , Sunday in the Park with George, tick, tick…BOOM!, and others. Most recently, she appeared virtually with Players in Progress in Alabaster White and the Seven Witches.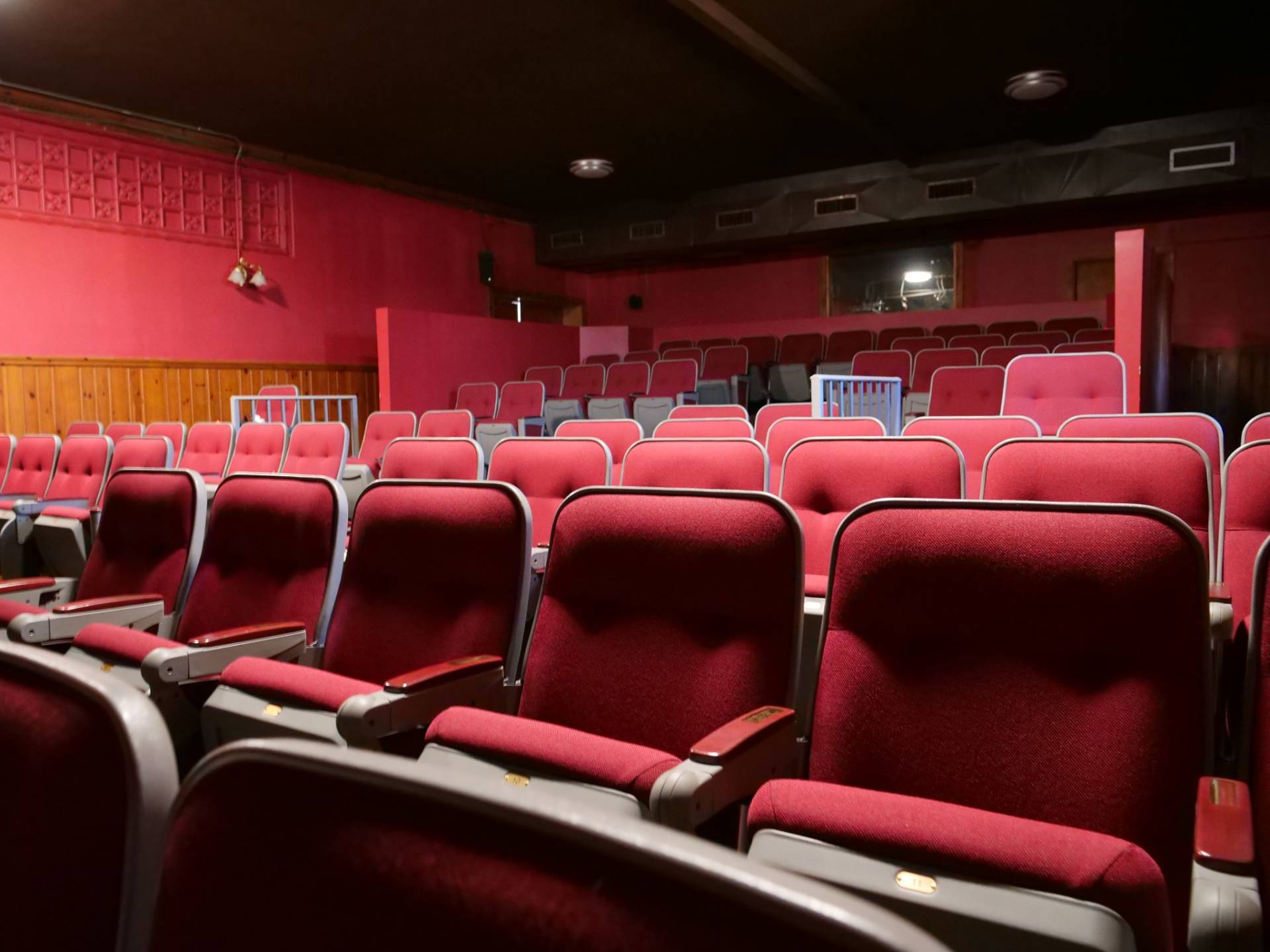 Slide 1
Your gifts not only support award-winning stage productions, but it also goes toward our comprehensive education, community outreach opportunities, and student scholarships.